1/2 Knockout Punch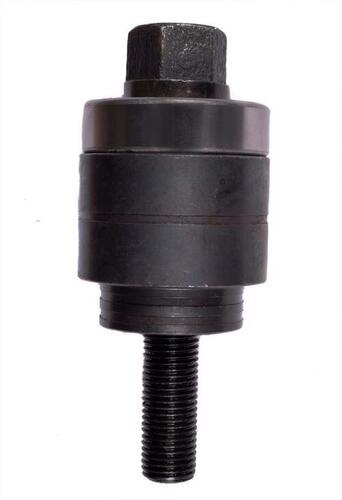 1/2 Knockout Punch
Price And Quantity
Product Specifications
MAKING HOLES IN MILD STEEL SHEETS

4MM
.4 Kilograms (kg)

2 Inch (in)
.25 mm/m

High Speed Steel
Product Description
The knockout punch consists of several components, including a punch, die, and draw stud. The punch is the cutting tool that creates the hole, while the die supports the material being punched and provides a clean and precise cut. The draw stud is used to secure the punch and die together and apply force to make the cut.
FAQs:
Q: What materials can be used with a knockout punch?
A: A knockout punch is primarily designed for use with sheet metal, including steel, aluminum, and stainless steel. However, it can also be used with other thin materials such as plastic, fiberglass, and rubber. The suitability of the knockout punch for a specific material depends on the thickness and hardness of the material.
Q: What sizes of holes can a knockout punch create?
A: The size of the hole created by a knockout punch depends on the specific punch and die set being used. These sets are available in various sizes, typically ranging from 1/2 inch to several inches in diameter. It is important to select the appropriate punch and die size to match the desired hole size for the intended application.
Q: How is a knockout punch used?
A: To use a knockout punch, a hole is first marked or located on the material. The punch and die set is then aligned with the marked spot, and the draw stud is inserted through the components. Using a wrench or ratchet, the draw stud is tightened, applying force to the punch and driving it through the material. This creates a clean hole with minimal distortion or burrs.
Q: Are knockout punches manual or hydraulic?
A: Knockout punches are available in both manual and hydraulic versions. Manual knockout punches rely on manual force applied through the draw stud to make the cut. Hydraulic knockout punches, on the other hand, use hydraulic power to exert the necessary force, making them more suitable for larger and more demanding applications. Hydraulic knockout punches are generally faster and require less physical effort from the user.
Q: What safety precautions should be taken when using a knockout punch?
A: When using a knockout punch, it is important to wear appropriate personal protective equipment, such as safety glasses, gloves, and hearing protection. The user should ensure that the material being punched is securely held in place to prevent movement during the cutting process. Additionally, it is advisable to follow the manufacturer's instructions and recommendations for safe tool operation.